The Author —
An expert in nonverbal communication, Sherry Maysonave is an award-winning author and acclaimed motivational speaker
Sherry has been interviewed by more than 200 TV, radio, and print publications across the U.S., Canada, and Europe. She has made multiple appearances on NBC's Today, ABC, CBS, Fox, and NPR, and has been featured in USA Today, Financial Times, Wall Street Journal, New Yorker, InStyle, and BusinessWeek.
Intuitive as a child, Sherry Maysonave has had mystical experiences throughout her life. At the mere age of five, she had a direct experience of her soul existing separately from her physical body, which forever changed her perception of God, life on earth, and life in heaven.
Inspired by a vivid dream with Sherry's deceased sister shouting from a mountaintop, this story—The Girl Who Could Read Hearts—was born.
The segments of this story that embrace death are based upon Sherry's real-life experiences when she was present with beloved family members as they passed away. Her wondrous encounters of loved ones' spirits after their physical deaths are deeply engaging.
Sherry Maysonave says she doesn't just believe there is an afterlife, she knows there is.
Previously, Sherry wrote the Amazon category best seller Casual Power: How to Power Up Your Nonverbal Communication and Dress Down for Success and the award-winning eBook EggMania: Where's the Egg in Exactly?
Sherry and her husband, Stephen, reside in Austin, Texas.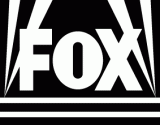 Bookstore